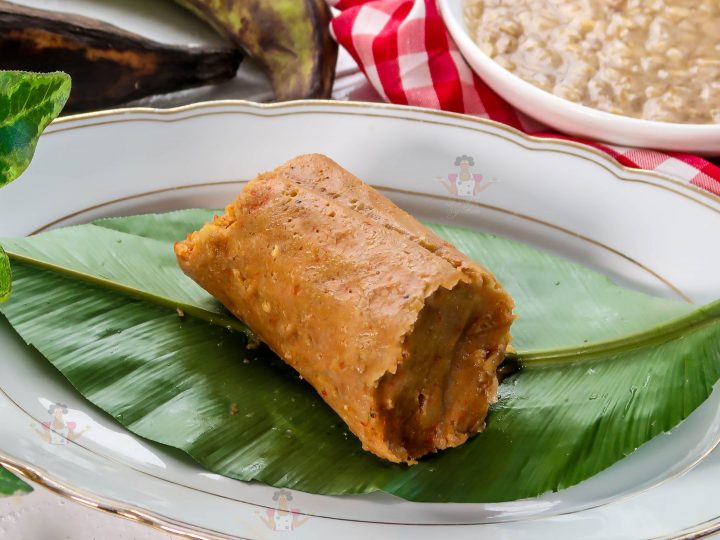 1 cup cornmeal or corn flour
Half a cup of smoked shrimp
One and a half tablespoons of ground crayfish
2 cups palm nut extract or ¼ palm oil
Banana / banana leaves or small plastic bowls or aluminum foil to wrap or put the dough.
Wash the ripe banana, peel it and cut it into small pieces.
Add the cornmeal to the sliced ​​bananas, sliced ​​onions, crayfish and peppers.
Pour in the palm nut extract (or palm oil) and mix all the ingredients to a smooth consistency.
Then, add spices and salt to taste.
To cook the pudding, pour the batter into banana leaves, foil or plastic bowls. If you are using plastic bowls, oil the inside of each bowl before pouring some batter into each bowl or batter.
Place plastic cups, foil or banana leaves inside the pot to prevent sticking. You can put sticks instead.
Place ladles or plates of batter inside a lined pot and gradually add water.
Cook on low heat for about 40-45 minutes, checking the water level at intervals to make sure it doesn't dry out.
Before putting the pot down, make sure the puddings are firm enough and cooked through.
And your banana pudding is ready to serve with any side dish of your choice.