"I don't know about a pig full of ghosts. The only time I saw pigs and devils thrown into them was in the days of Jesus Christ when they were all drowned. But I know there are bigger demons in the pork than Sonny Badu talks about. Why should anyone be happy eating pork? It is an animal with all the loathsome diseases,He said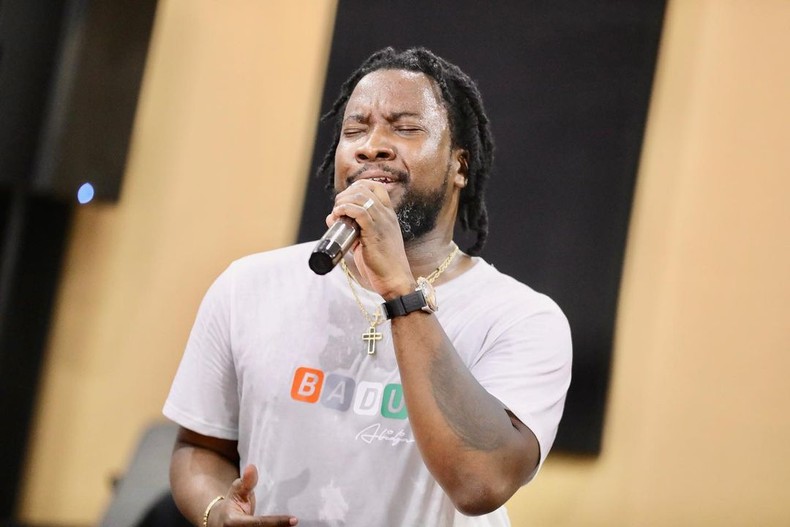 The 3FM radio presenter continued that "It is a gay animal. It is an animal without respect. And is this your best meat? Listen! Pork contains a certain type of worms that do not die easily. Not even after heating to 100 degrees Celsius. This is called Taenia solium. I remember this in the days when I was doing general science. Pork has a certain exceptional and robust worm that does not die easily.
"Pork has the highest level of cholesterol. Pork is not healthy. 99.99% of heart attacks are from pork eaters. Be careful. Be very careful. I don't know about any ghosts but I know if you love your life you don't eat animals. This is a very serious fact. Now some people are insulting me. In one corner, Muslims clap. Some others stand somewhere and say that I have increased Vee. Keep eating pork and when you're dying in the hospital I'll come and shake your hand and urge you to die quickly," Black Rasta added.
Speaking to pork consumers, Black Rasta expressed concern as to why people kill animals.
"Why should you kill an animal? An animal loves its life the way you love yours. Why would you want to kill and eat an animal? Isn't this barbarism? Why should any human eat animals? Why should you eat it? Leave the animal alone and let it grow and live. You catch it and brutally kill it with great violence. You cook it and eat it, then you won't be ashamed to come back and say it's sweet," he added.