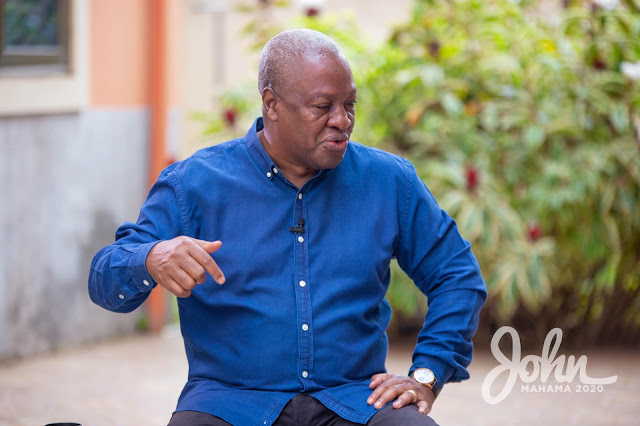 In a statement, the association said media reports that the Abosi Okai Spare Parts Dealers Association and some union leaders had petitioned former President John Mahama to run for the presidency in the 2024 general elections are false.
The statement explained that those who joined the group to meet the former president were neither executives nor members of Abasi Okai Spare Parts Dealers Association.
It said "Some people from Abossi Okai decided to join the group to meet the former president. So, we were surprised that they paraded themselves as Abassi Okai Spare Parts Distributors Association."
Spare Parts Dealers is a non-political association and the association said that its office is open to all political parties and every election year all political parties come to our office and discuss with us.
He stressed that the association does not want to get involved in politics and will always continue to engage with every party in government to bring out policies that will positively impact our business.
On Tuesday, February 21, 2023, four unions namely – Motor Riders Union, True Drivers Union, Concerned Drivers Union, and Abossi Okai Spare-Part Dealers Association pledged their unwavering support to Mahama when he appealed to him to contest for the presidency. In the 2024 elections.
He said John Mahama would be the best leader as president to tackle the nation's current economic challenges.
Presenting the petition, Motor Riders Association Public Relations Officer Setsophia Kwashi said Ghanaians are yearning for a change in government that will transform the economy.