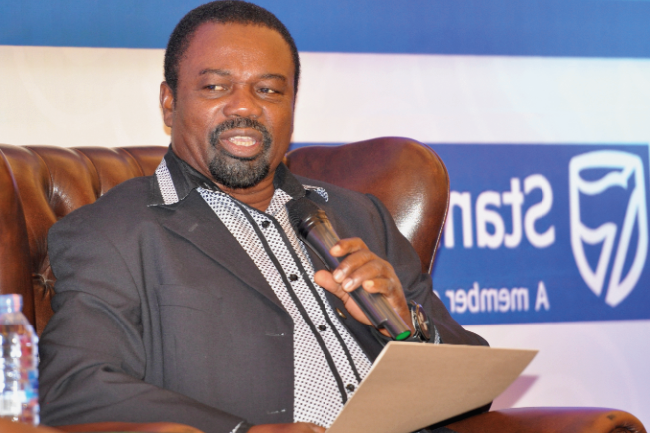 But a member of the Council of State, Sam Awuku Okudjeto, disagreed and said it would be good for the country to fix flaws or shortcomings in the constitution.
He said it's better to fix the leaky roof than rebuild the entire building.
He said the call to dispose of the current constitution is not good for Ghanaians but the masses will accept the amendment of parts deemed inefficient.
Responding to the call for a new constitution, former Speaker of Parliament Prof. Aaron Mike Okwe pointed out that the current constitution contains the most important elements that have upheld Ghana's democracy for over 30 years.
Prof. Antwi-Danso also said: "In our current situation, I am happy to see a hung parliament, but it has not served its purpose because everything has descended into partisanship."
"If we have a new (new constitution), I believe politicians will jump to it to serve a better purpose," he noted.
In 2019, Ghanaians called on the government to rewrite the 1992 constitution.
In a 19-point communication at the end of the 70th annual New Year School of the University of Ghana, participants opined that such an initiative would help strengthen the country's institutions and strengthen its democracy.
Constitutional review

The Constitution Review Committee, chaired by Professor Albert Kodjo Fiyadjo, was mandated by the people of Ghana to ascertain their views on the operation of the 1992 Constitution and, in particular, its strengths and weaknesses.
The members of the committee shall carry out a comprehensive review of the 1992 Constitution to express the concerns of the people of Ghana regarding the necessary amendments and make recommendations to the Government for consideration and provide a draft bill for possible amendments to the 1992 Constitution.
After examining the important views of the nationwide hearings and several memoranda, the committee submitted its report in December 2011.
The government studied the report and stated its position on the recommendations in a white paper issued in June 2012.
It then set up a Constitution Review Implementation Committee (CRIC) in October 2012 to implement the recommendations.
But a lawsuit in July 2014 challenging its constitutionality halted the commission's work until a favorable ruling in October 2015.
Despite the verdict, the CRC's recommendations are yet to be implemented.