All NDC MPs in Parliament have unanimously endorsed John Mahama to lead the party to victory in 2024.
The meeting was attended by former Chief of Staff, Julius Debra, former NDC Campaign Manager for the 2020 general elections, Professor Joshua Alabi and former Minister of Information, Kofi Totobi Kwaki.
Mahama is expected to make a public announcement to Ghanaians in the coming days.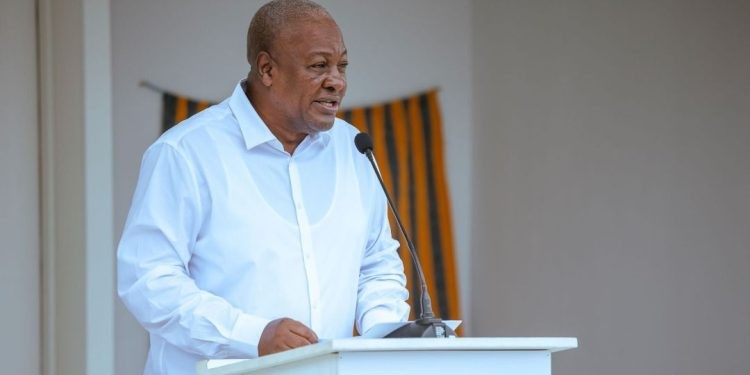 Earlier, about four unions namely the Motor Riders Union, True Drivers Union, Concerned Drivers Union, and Abossi Okai Spare-Part Dealers Association have pledged their support to the National Democratic Congress (NDC) and assured Mahama of their unwavering support for the 2024 elections.
The unions said President John Mahama would be the best leader to deal with the nation's current economic challenges.
Presenting the petition, Motor Riders Association Public Relations Officer Setsophia Kwashi said Ghanaians are yearning for a change in government that will transform the economy.
Already, former Finance Minister and Bank of Ghana Governor Dr. Kwabena Dafure and former Metropolitan Chief Executive of Kumasi, Kojo Bonsu, have announced their intentions to contest as the NDC's flagbearer when the party opens nominations for the presidential primaries. .
A recent report by the Economist Intelligence Unit (EIU) has predicted an NDC victory in the 2024 general elections.
However, the NDC can only achieve this feat by electing a new candidate other than Mahama, and has indicated that such and subsequent presidential and parliamentary elections will be held in 2024 under constitutionally mandated terms, with President Nana Addo Dankwa Akufo-Addo unable to contest. Third period.