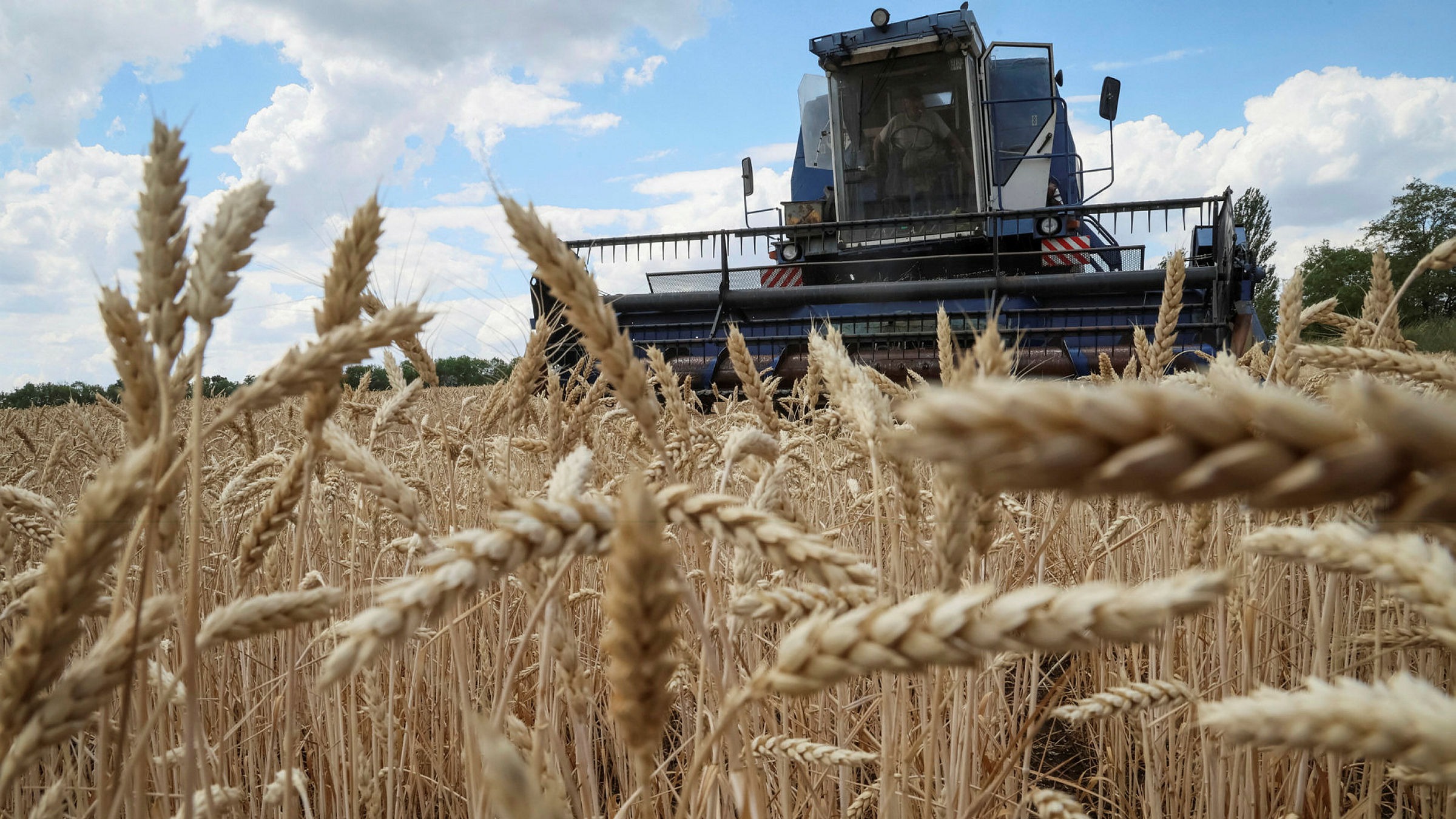 During the week, Nigeria signed the "Grains from Ukraine" scheme, which will take effect in February and will see Nigeria receiving grain imports from the war-torn Eastern European country, Ukraine.
According to this NeirametricsA Nigerian news publication, disclosed this information "The Ukrainian Minister of Agricultural Policy and Food, Mykola Solsky, led a delegation in Abuja to Nigeria's Minister of Foreign Affairs, Geoffrey Onyeama, and his Agriculture and Rural Development counterpart, Mohammed Abubakar."
The rationale behind the decision was to establish a trade-partnership with Nigeria, subsequently launching a grain hub in all of Africa, with Nigeria as its launch pad.
"The development of such hubs will make it possible to bring high-quality grains to your country and this will positively influence the prices in your country. Ukraine intends to develop two or three hubs in Africa and taking into account the potential of your country, a grain hub in your country is the first priority. If we implement it well, it will reach a new level. A practical step for businesses. Minister said.
"Despite the war with Russia, the Ukrainian food industry wants to have close relations with Nigeria and we are very grateful to you that your country is ready to develop these relations." he added.
"Despite all the events happening in the world, our countries are ready to develop this cooperation. The Government of Ukraine and the President of Ukraine are ready to pay a lot of attention to this development. We would like to have regular contact every year, not only with our ministers of agriculture, but also with other ministers. He concluded.
Ukraine set the record straight, not humanitarian aid but trade-partnership.
In light of the agreement, Nigeria's Minister of Agriculture and Rural Development, Mohammed Abubakar, noted that the establishment of grain centers in the country is already underway.
"Despite the war, we appreciate and appreciate that you found time to extend a gesture of friendship to Nigeria and even donated grains. I can assure you that relations with Ukraine will improve, we have trade with Ukraine, especially in the agricultural sector and more than 30% of our agricultural transactions are with Ukraine, especially wheat. , I can say that fertilizer and other grains are in the area. And I promise that you will continue to improve our relationship. Minister said.