A section of a timber market in Kase-Angola in the Ashanti region and several shops have been vandalized after an inferno by displaced squatters.
The fire, which started around 4 am on Sunday, gutted wood milling machines, wood products, logs and belongings of the displaced residents.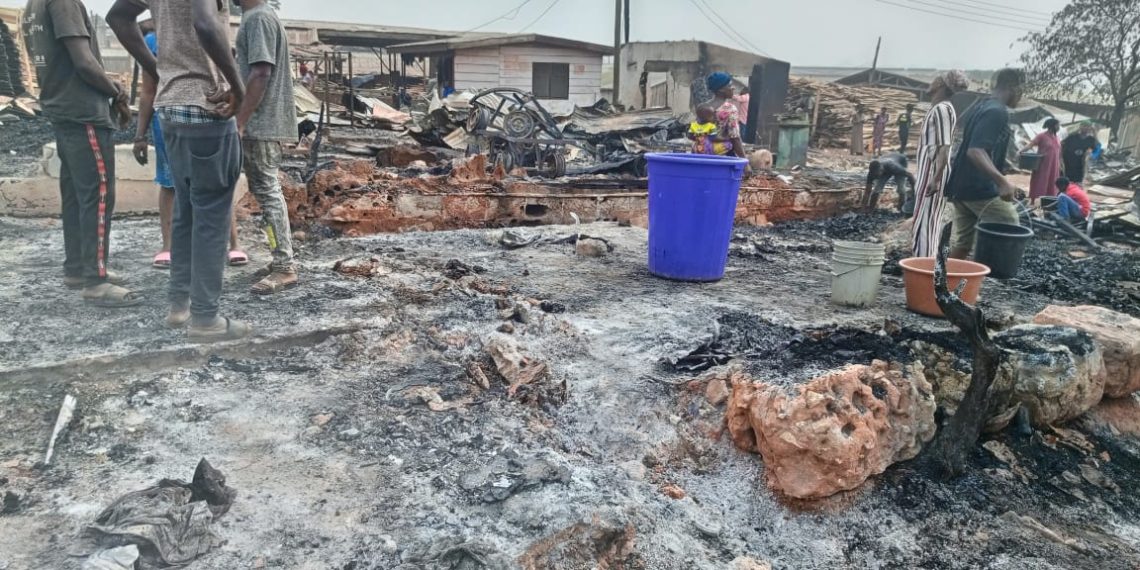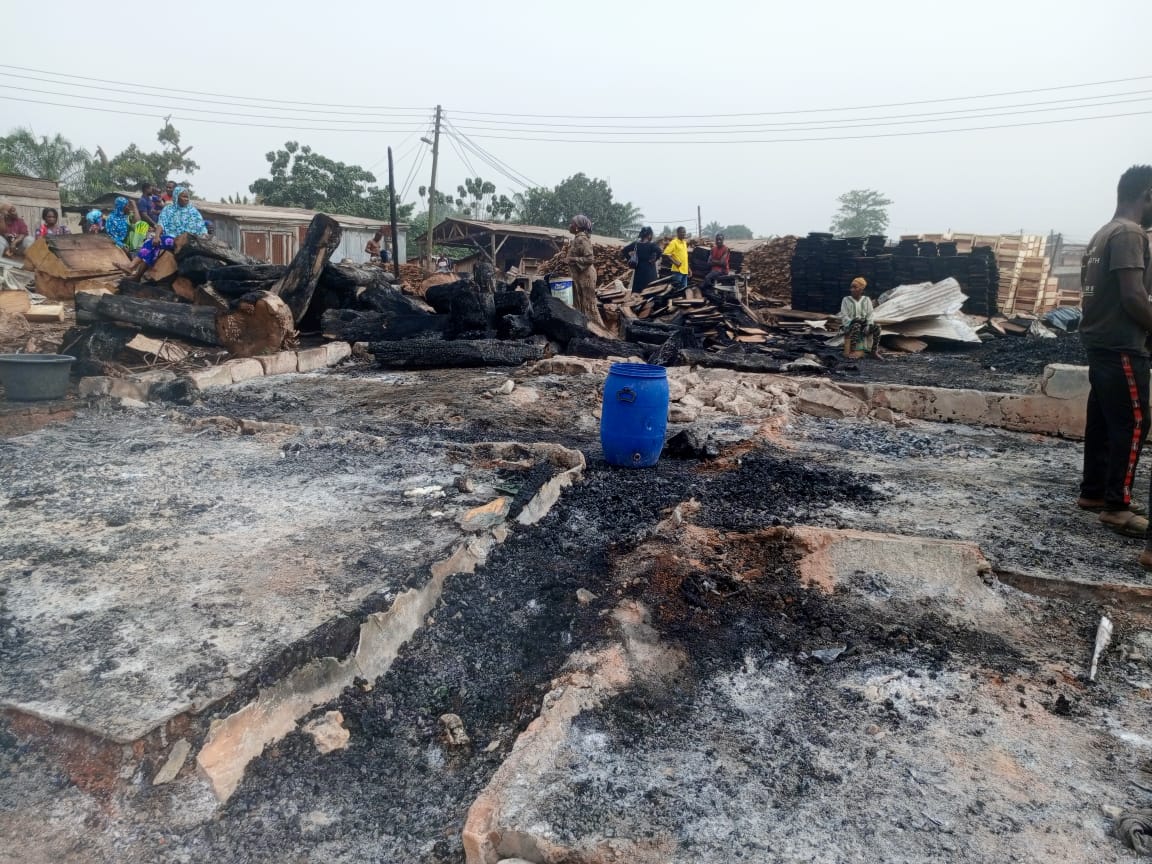 This is the second fire incident recorded in the restive region over the weekend after a seven-bedroom apartment in Tafo Municipality was destroyed.
Victims of the Kase-Angola incident say they have no place to lay their heads and are looking elsewhere for help from friends and relatives.