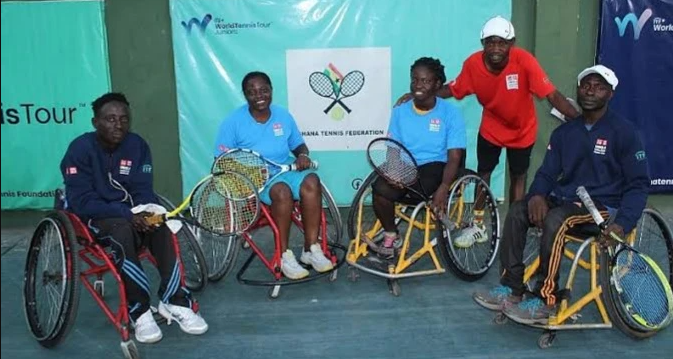 The plight of the national wheelchair tennis team came to light after it was attacked while returning from Nigeria earlier this week.
A statement from the National Paralympic Committee of Ghana said the unfortunate incident occurred in Ogun State.
The wheelchair tennis team left for Nigeria to participate in the 2023 ITF World Team Cup Africa Qualifier which ended on February 12.
However, on his way back to Ghana, his bus was intercepted by armed robbers around 2:30am, the statement said.
The assailants injured three players and bolted some valuables belonging to the persons in the bus.
The coach of the team who spoke to Rainbow Radio was forced to travel by bus to Nigeria due to lack of resources.
"We had to travel to Nigeria by bus for three days. Imagine the condition of the team if we had to travel on the road for three days. That was unfortunate." He regretted that.
"Look at the state of the team; He had to travel for three days. He went through a terrible ordeal. Each player received Ghc100 in pocket money. It was difficult for us. "
The trainer added: "We went to represent Ghana, not us. However, we participated in the tournament despite not getting any reasonable support from the country.
"It was difficult for us. We faced adversity and were attacked on our way back and if they had used powered weapons, I would not have survived to give you this interview.
Meanwhile, the Ministry of Youth and Sports expressed sympathy for the team while pledging to support the team after it came under attack.