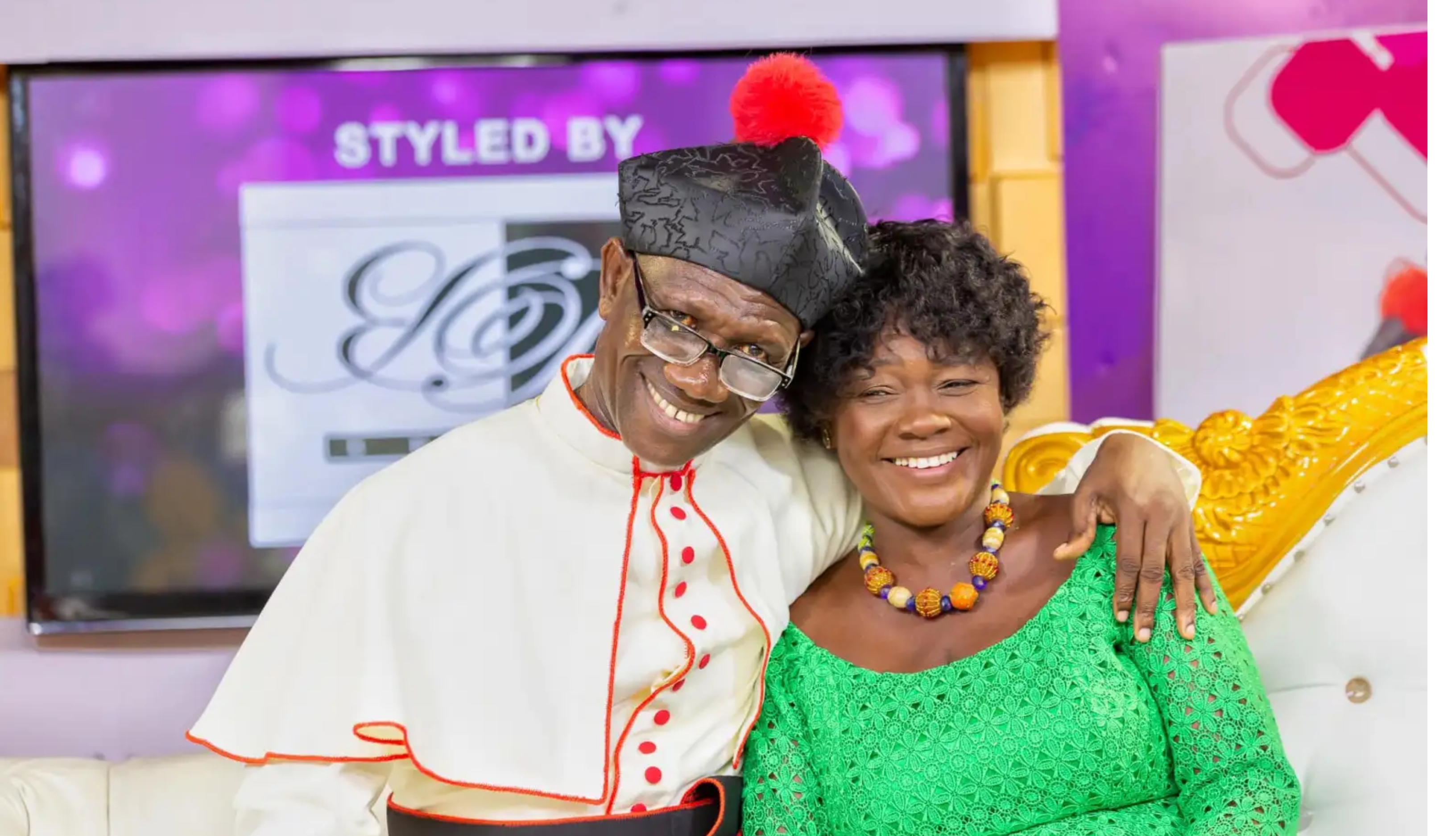 The couple got married ten years ago after the man of God carpeted the cross from the Catholic Church to the Anglican Church.
He is currently the Diocesan Director of Evangelism and Director of Choirs at St. Mary's Anglican Church in Atechem, Danquah-on-Offin, Central Region.
Prior to that, he was the Assistant Parish Priest at Holy Trinity Parish in Agormanya, Eastern Region. He was later appointed Parish Priest of St. Barbara Parish in Akosombo, Eastern Region.
Rev. Amankwa decided to leave the Catholic Church because he founded the Ministry of Prayer and its activities were not in line with the doctrines of the Church.
When he decided to marry after leaving the Catholic Church, he said he found it difficult to express his love for Ruth, a teacher and mother of three, so his father had to woo her to him.
"The proposal was difficult. I couldn't propose to my wife, it was my father who proposed to Ruth. Rev. Amankwa recalled.
The couple said they were never intimate before their marriage, now nine years and counting.
Just as it was difficult for Rev Amankwah to confess his love to Ruth, when it came time to be intimate, it was tough and the first night was remarkable, he said.
"My first night as a married man was not easy. I couldn't imagine going naked in front of my wife. I had to pray to gather the courage to have my wife's canal knowledge. And since then, any time we're going to have a relationship, I pray before I act. He revealed.
While in the Catholic Church, the Metropolitan Archbishop of Cape Coast, Charles Palmer-Buckle, mentored him in his early years.
Rev. Amankwa has authored many books including "God's Not Done With You Yet"His 15th is slated to begin this month.
He holds a Masters in Religious Education and Pastoral Ministry from the Catholic University College of Ghana, Sunyani, a Post Graduate Diploma in Education from the University of Cape Coast and a Diploma in Theology from the University of Ghana, Legon.