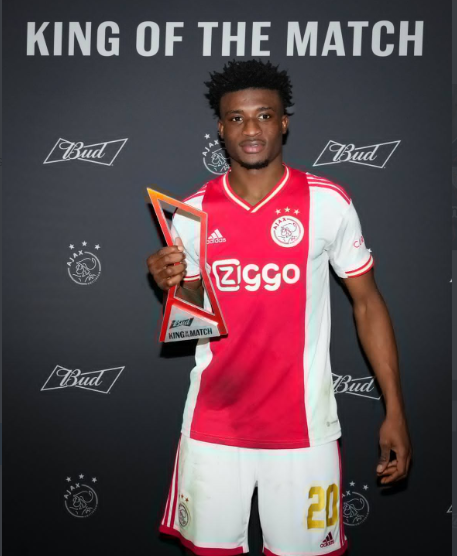 The 22-year-old was among the goals again as the Dutch champions beat RKC Walwijk 3-1 in the Eredivisie on Sunday.
Kudus has now taken his tally for the season to 14 goals and three assists in all competitions from 28 games.
Berghuis has played with Kudus for most of the season and has revealed that the Ghanaian attracts him.
"Sometimes I wonder what this guy can do" said the Netherlands international after Sunday's game.
"On the training ground, he sometimes dribbles some players too easily. He does it now in games [also]. These are people who can make a difference. "
Meanwhile, Kudus were man of the match as Ajax Amsterdam beat FC Twente last week to qualify for the next stage of the Dutch Cup.
The youngster scored in the 70th minute after setting up Dusan Tadic as Ajax ran out.
The Ghana international has enjoyed an extended run in the Ajax starting lineup since sacking Alfred Schroeder and replacing him with John Hytinga.
Although he has predominantly played as a right winger under Haitinga, Kudus has been performing well in the position.