In his view, the silence of the Vice President, who heads the Economic Management Team, is a clear indication that not all people in the government are in favor of the program.
"Has the Vice President heard about this?" asked Jantuwa, who is a member of the Convention People's Party (NPP), in a big episode on TV3 on Friday, February 10.
He added "Why is the Vice President not speaking? Does that tell you there are people in the NPP who are not in favor of this?"
Relatedly, former Chief Justice Justice Sophia Akufo has joined the Ministry of Finance to picket the inclusion of pensioners in the loan swap programme.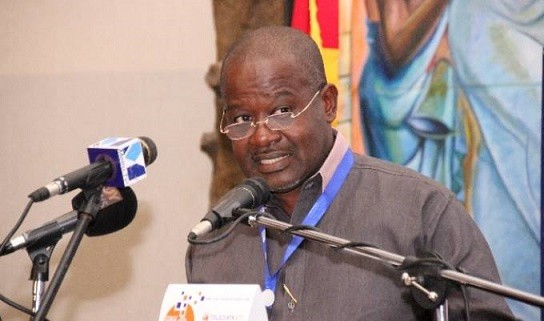 After joining some pensioners in picketing the finance ministry, he told a press conference: "I find this evil; I find it disrespectful; I find it illegal; I find that completely wrong. duration Because you won't solve your problems by sacrificing your elders. This is the last thing you need to do when we don't have any services specially geared for the comfort and relief of the elderly".
"There are a lot of people who retired last year, last two years today. When they retired, they put everything into government bonds and now suddenly, you want to force them at gunpoint to agree with you that their investment payback or their investment yield should be as you dictate. Why?
"Why are we in a mess, nobody explained it to us fully, yes loans, we took loans, what was it used for? Where is the accountability? You're not telling us how you're going to make things better but 'help me and I'll help you' No, you help yourself first."
He emphasized that it was illegal for the government to push this agenda, including the benefit of pensioners who had invested in bonds.