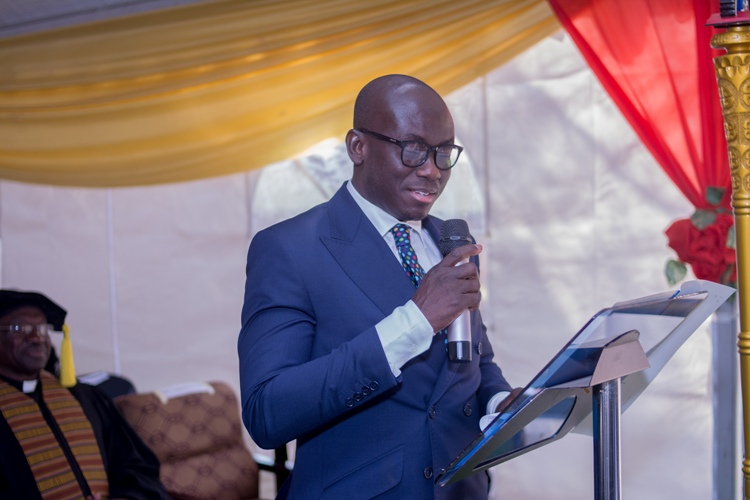 He explained that as per Article 187(6) of the Constitution, Parliament should discuss the Auditor General's report and appoint a committee to deal with any matter arising out of public interest and where necessary.
Godfred Dame in his letter to Auditor-General Johnson Akumoa-Asiedu states that Article 187(5) of the Constitution mandates the Auditor-General to submit his report to Parliament and in that report draw attention to any irregularities in the audited accounts.
According to him, "I note that the special audit report of the Government's Covid-19 transactions has been published on the website of the Audit Service. In the light of the constitutional provisions relating to the Auditor-General's duty after the preparation of audit reports, I consider the publication of the COVID-19 audit report or any audit report especially when it is not considered in Parliament or by Parliament. When prematurely referred to the Committee."
The Auditor General has revealed that the government spent a total of GH¢11,750,683,059.11 during the period of COVID-19 on the cost of COVID-19 for the period March 2020 to June 2022.
A special audit report is prepared under section 16 of the Audit Service Act, 2000 (Act 584) for submission to Parliament.
It details various expenditure incurred by Ministries, Departments and Agencies.
The Auditor-General said the government paid more than $120m to the United Nations Children's Fund (UNICEF) and the African Vaccine Acquisition Trust (AVAT) but only $38m worth was disbursed.
Section 83 of the Public Procurement Act, 2003 (Act 663) requires the head of the purchasing unit to convene a review board comprising representatives of departments holding obsolete stores and which shall report on the items and subject to a technical report. For them, recommend the best method of disposal.
The report noted that 1,022,348 doses of vaccines received at the National Cold Room and issued to user facilities have expired in various districts and regions.
"On COVID-19 activities, we observed that GH¢8,658,496,124.96 was spent in 2020, GH¢3,084,311,725.45 in 2021, and GH¢7,875,208.70 in 2022. In the Government of Ghana's report on the audit of the cost of COVID-19.
Meanwhile, Public Accounts Committee Chairman James Klutse Awedzi has defended the Auditor-General for publishing a special audit of government's COVID-19 spending despite the Attorney-General's disagreement with the auditor publishing the report.