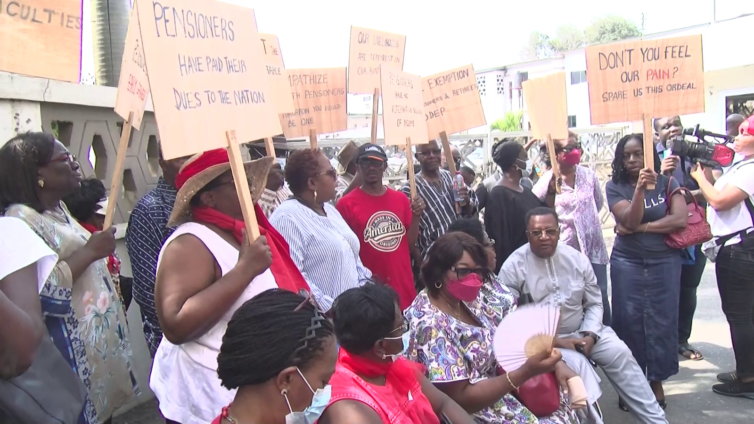 Addressing the media on Monday, February 6, 2023, the Minister of Finance, Ken Ofori-Atta gave an update on the programme, saying "the deadline to sign up for the program closes today".
He further noted that the debt swap decision was necessary to reduce the country's "debt burden in the most transparent, efficient and sustainable manner".
"We acknowledge that there are legitimate and critical concerns that require deeper and broader consultations. Efforts to address them have led to improved rules and changes in the closing date, the final deadline of February 7."
But Mr. Ofori Atta was also quick to add that if bondholders do not sign up to the deal, the government may struggle to secure a bailout package from the International Monetary Fund and may find it difficult to revive the economy.
"Frankly, a non-participation or lower-than-expected turnout for DDEP will only prolong efforts to resolve the current financial crisis. In addition, the future of international financial support and other financial guarantees is at risk. This development could put further pressure on the government's ability to honor key commitments. This is not what we want for our economy."
The Finance Minister offered some words of appreciation to key stakeholders for their interest and goodwill ahead of the program deadline.
In a related development, the government has allegedly not considered any recommendations made by individual bondholders to the government to help raise more revenue without involving individual bondholders' money in the domestic debt swap programme.
This was revealed by individual bond holder Michael Yamson on City FM.
He revealed that any recommendations made to the government to raise more revenue without involving individual bondholders' money in the domestic debt swap program were not considered in the final proposals.
"So far, we have seen only essentially one-sided proposals. Any conversations entered into by the Technical Committee between the Government and individual bondholders are not reflected. All the proposals that we have made, about 83 billion cedis, nothing has been discussed by the government."
Mr. Yamson opined that all the proposals presented to him were unilateral by the Finance Minister.