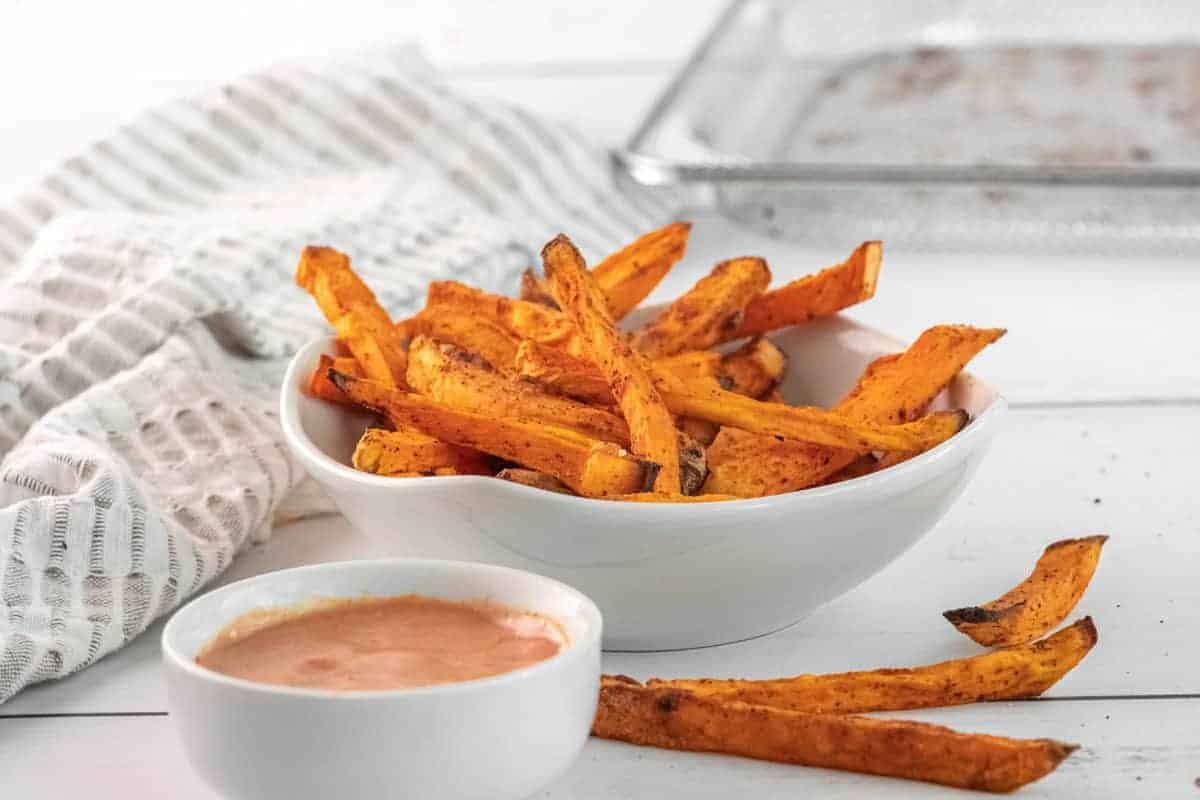 1 large sweet potato or yam
Preheat oven to 400˚F (200˚C). Line a baking sheet with parchment paper.
Cut the sweet potatoes into ⅛-inch to ¼-inch (3- to 6-mm) slices. In a medium bowl, toss the sweet potato slices with the olive oil until completely coated. Add the spices and toss to coat. Arrange the slices on the baking sheet without overlapping the potatoes.
Bake for 25 to 35 minutes, turning halfway through, until golden brown. Let the slices cool to room temperature.