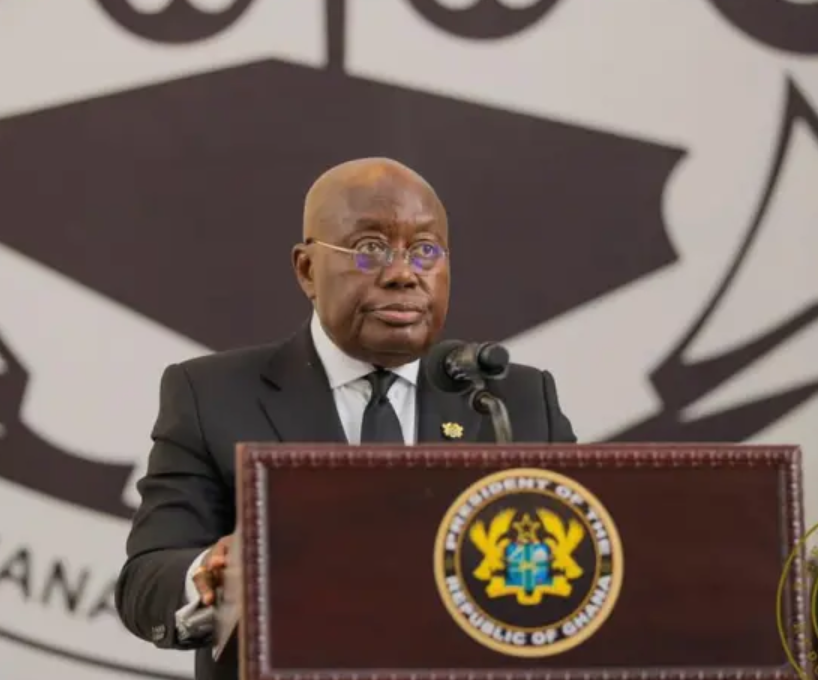 The President made the call when he called on visiting German Finance Minister Christian Lindner at Jubilee House in Accra.
Linden, who was the head of his country's delegation, held bilateral talks with the President with a view to enhancing relations and economic ties between the two countries. President Akufo-Addo told the minister that his government's main concern is to conclude negotiations with the International Monetary Fund (IMF), especially at board level, and close the agreement with the Bretton Woods Organization by mid-March this year.
"Our main concern right now is the arrangements we are in the process of concluding with the IMF… and specific assistance that will be useful to us and help us fast-track the process.
"Our goal is that by mid-March, we should be before the board for a full agreement. We have already taken a major step forward in finalizing a staff-level agreement with the IMF and we are now looking to make a full effort to agree. We hope to have that completed by mid-March."
"We're domestic debt swap program is a step towards that, fortunately, we have a lot of problems, now virtually concluded," He said.
However, President Akufo-Addo stressed that there is a key need for other creditors to support his government's efforts to restructure the country's external and domestic debts, to allow the IMF deal to fall through quickly.
"We now have our relationship with the Paris Club and the General Framework, and we are looking as soon as possible to establish a committee of creditors, so that we have a body that we can engage in to bring those discussions as soon as possible. .
"We have good relations with China. We want to encourage China to participate in these programs as soon as possible…a very important consideration for us is the Financial Stability Fund, which we have been promised as one of the key outcomes of these talks and we very much appreciate your voice in trying again to bring it into existence," President Akufo-Addo told Finance Minister Lindner.
The President commended the German government for providing support to Ghana to overcome the current economic difficulties. He said the German government has proven to be a reliable ally and Ghana will continue to consider the European country a "privileged partner". The country seeks a bailout from the IMF.
The IMF last December reached a staff-level agreement on a $3 billion, three-year extended credit facility with Ghana to ease its debt woes. Approval of the package is conditional on Ghana comprehensively restructuring its domestic and external debts.
In further discussions with the German delegation, the President praised the German government for supporting peace efforts in the West African region. He was particularly saddened by the spillover of terrorism from the Sahel region and the instability caused by cross-border terrorism in West Africa.
Currently, about 4000 Burkinabe citizens are seeking refuge in Ghana following attacks by suspected terrorists and extremists in Burkina Faso. "We are directly in the line of fire.
Burkina Faso is our neighbor to the north and there is a jungle of jihadists, this is very true, in the last six weeks about 4000 youths from Burkina Faso have come to seek asylum here in Ghana and they are the ones that the Refugee Council can officially count.
"And usually, in these things, you have to add a third of the numbers coming, not counting, so we're talking about a considerable number of people who are already coming south to Ghana as a result of the troubles in Burkina Faso.
"So we have a direct core strategic interest in doing what we can to help end this insurgency and stabilize the government in Burkina Faso, and you have been very useful and helpful to us in that exercise." He said.
On his part, Mr. Lindner said the German government would do anything to support West Africa's deal with its problems.
"We know that stability and security in this region of Africa is essential to our security in Europe and we see economic challenges in Ghana but opportunities for bilateral trade and that is why we are here" He said.