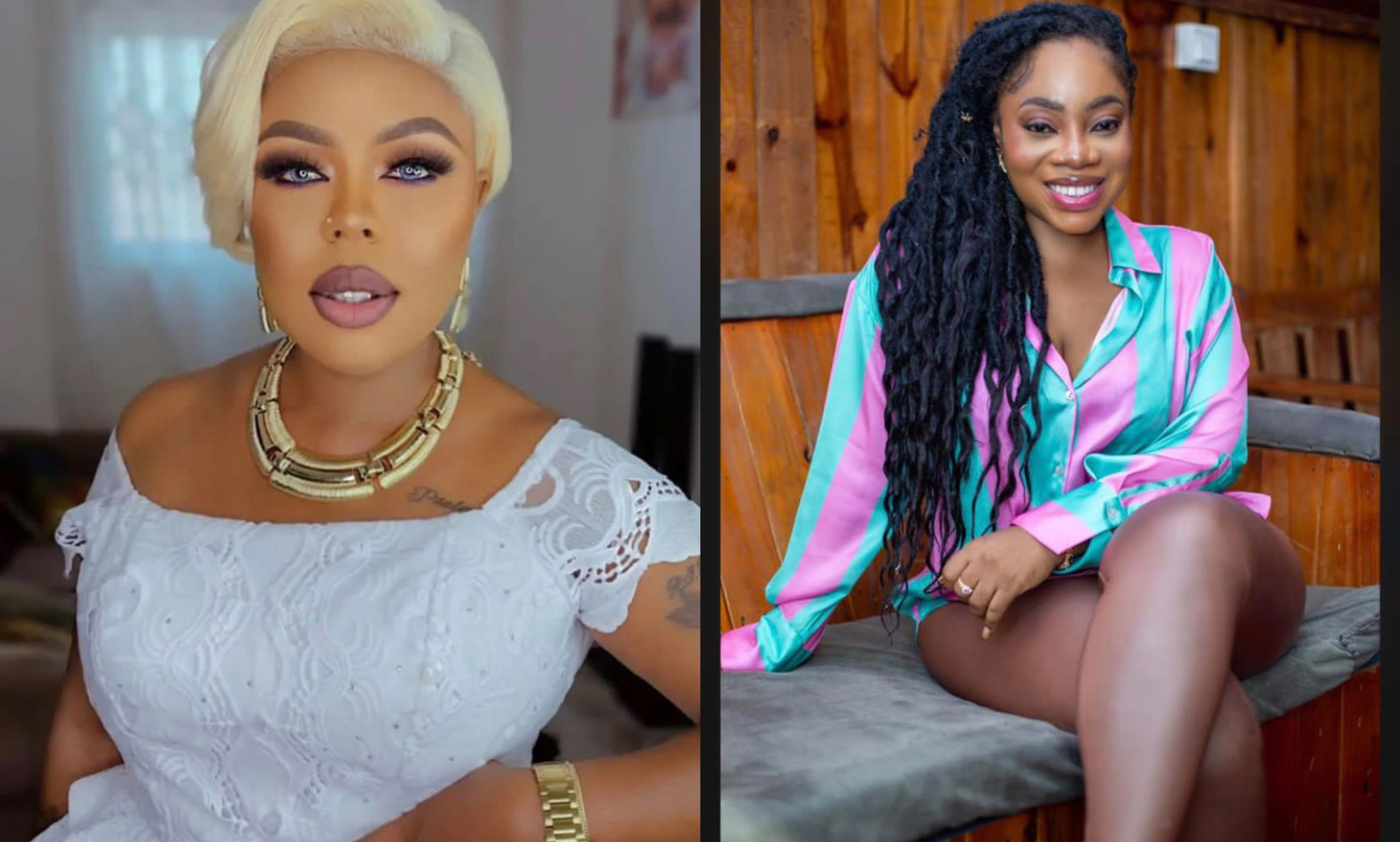 After a long hiatus, Moesha recently unveiled a new persona on the internet, which is attached to dance and sultry music.
They declared a new holiday for Christ and adopted the name "God's Sexy Woman"
Afia Schwarzenegger shared her concern about her health condition and took to her social media, "Dance God Moshe, I am praying with you lady of God. We will win this war IJN"
Moesha is upset with Afia's thinking about her health and shared her feelings in a recent conversation with Samike.
"Affia Schwarzenegger came out with a false story about me, it got leaked, I don't want to talk about it because when I try to tell the truth about myself, no one listens, no one wants good, everyone wants a bad story"she said
In response, an angry Afia warned Mosha to stop talking about her, in a post written by the former,
"I will not lie about the people I have helped…every little thing you do confirms what the doctor told me, I pray that you get real help in the presence of @nanaakuaaddo,@tracey_boakye @amrichie and some of your relatives. .
If it wasn't for your illness, I would have beaten you the same day you slapped me. Because you don't hear everything I say at the back door. Let me make it public
Moses take my name out of your mouth… take my daughter's name out of your mouth!!! A simple thank you goes a long way!!!!
You didn't and couldn't care less about @penalistic_pena as predicted, so give her name a rest.
Finally, I paid the doctor who diagnosed you so you can't change the narrative of some of us. Instead of you being desperate to change the narrative…I pray that you will sincerely seek Christ and He will perfect your healing. I still love you, but from a distance. I deserve some peace"