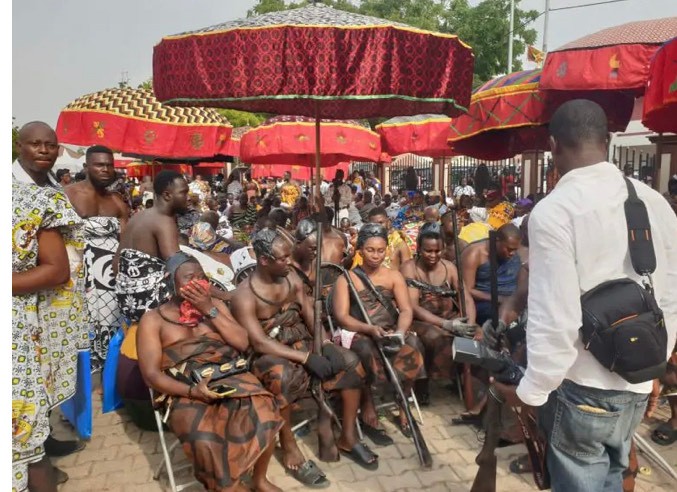 It serves as a celebration of the Golden Stool and a cultural vibrancy that brings together the Asantehene, sub-chiefs, subjects and dignitaries at Manhia in Kumasi.
Asantehene Otumfuo Osei Tutu II entered the palace in a palanquin decked in kente cloth with gold ornaments as a compliment.
He was accompanied by the queen of the Asante kingdom, Nana Konadu Yiadom III
It was marked by the exchange of greetings, the presentation of drinks and among other pleasantries, drumming and dancing.