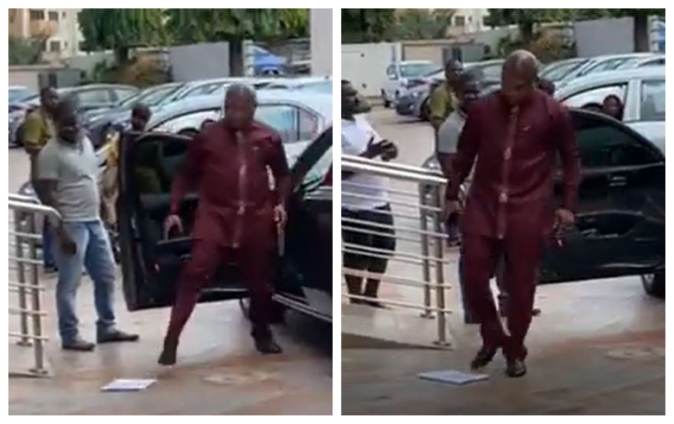 The order seeks to restrain the applicant from further public disclosure of private information, documents, correspondence, communications and property belonging to the applicant; and for such further order or orders as the Court thinks fit.
The North Tonge MLA was seen kicking the document from his vehicle after the bailiff fell to the ground.
He was served by a bailiff after his appearance on his morning show Good Morning Ghana on Friday, February 3, 2023 at the Metro Television premises.
Commenting on this, a ranking member of the Parliament's Foreign Affairs Committee said that he has instructed his lawyer to take necessary action in the case.