To mark the start of production, a ceremony was held in Ghana on January 30Th. The ceremony was attended by Minister of Commerce and Industry Samuel Abu Jinapor, Ambassador of Japan to the Republic of Ghana Hisanobu Mochizuki and Suzuki Managing Officer Koichi Suzuki. Suzuki Managing Officer Suzuki, who attended the event, said: "We want to expand Suzuki's presence in Ghana. We hope the people of Ghana will develop a fondness for our products, including the Swift."
In addition, Toyota Tsusho Africa Division COO Shinichiro Otsuka spoke of his promise: "I would like to thank the Government of Ghana for their cooperation and ask for their continued support for the development of the automobile industry. Toyota Tsusho will make efforts with the spirit of "with Ghana, for Ghana".
Suzuki Motor Corporation Middle East and Africa Division Managing Officer Mr. Koichi Suzuki explained in his speech that the business has increased sales in Africa by 60% to 116 thousand units and in Ghana by 63% to more than 1. thousand units in 2022 hence their decision to open an assembly unit in Ghana. This will go a long way in continuing to strengthen Suzuki's presence in Africa, especially in Ghana.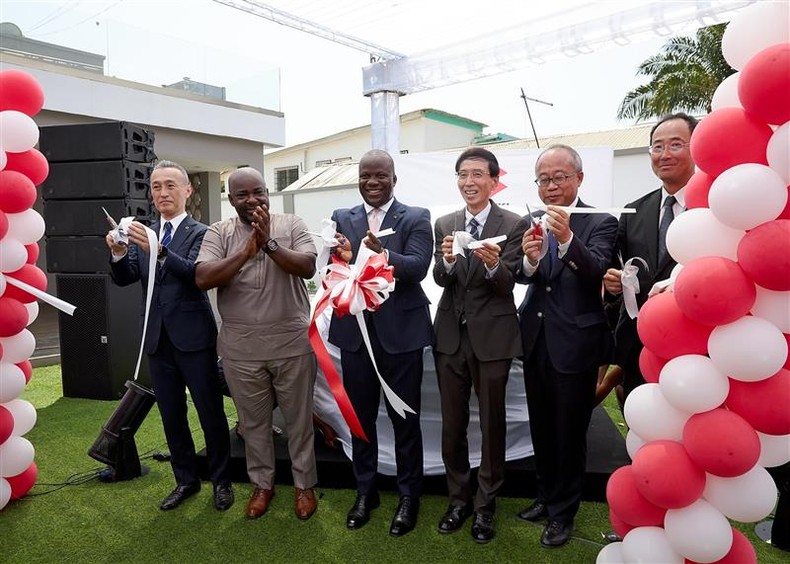 Suzuki was founded in 1909 as the Suzuki Loom Works and has developed a wide range of products under the Suzuki brand, including motorcycles, automobiles and outboard motors. Suzuki is recognized worldwide as a brand of high quality products combining reliability and originality. Our mission is to develop high value products that are always preferred by customers worldwide.