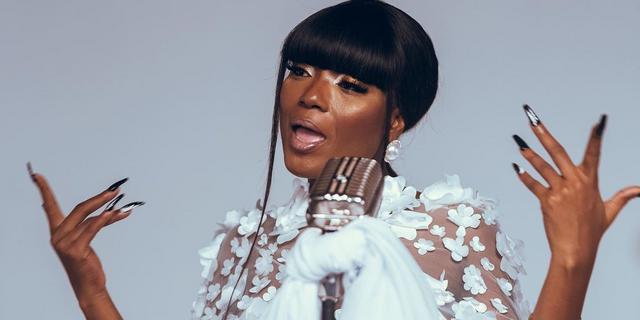 Efya believes her talent and influence on our music industry is unmatched compared to her fellow women hence the Landlady title.
Although many people disagree with her for crowning herself the landlady of Ghana music, Efia still believes that she is the best of the rest.
The post has sparked a lot of social media reactions, with some believing that she doesn't deserve a spot in the country's top 10 female musicians, so it's a joke for her to crown herself a housewife.
Her fans defending her believe that she has been consistent and relevant for over a decade, thus, she has bragging rights as the landlady of Ghanaian music.
Efya has been trending for a few days after she revealed in an interview on GH ONE TV that she does not know the reggae musician.
She described him as a funny guy who makes funny music.
The singer's comment comes after Black Rasta recently attacked Sarkodie and described him as a 'whack' over his remix of Bob Marley's 'Stir It Up'.
Black Rasta criticized Sarkodie's verse on the remake of 'Stir It Up' released in January 2023.
"What Sarkodie has done is nothing but a desecration of Bob Marley's legacy, it's such a shame, what Sarkodie has done is nothing but a desecration of sacred music… Do I need to go deeper? It's like burying a king and you go dig him up, steal the gold and diamonds he buried. These are Black's statements on the Urban Blend show.
Black Rasta was offended by Effia's comments about him and drew massive applause by describing her as a notorious drug addict.