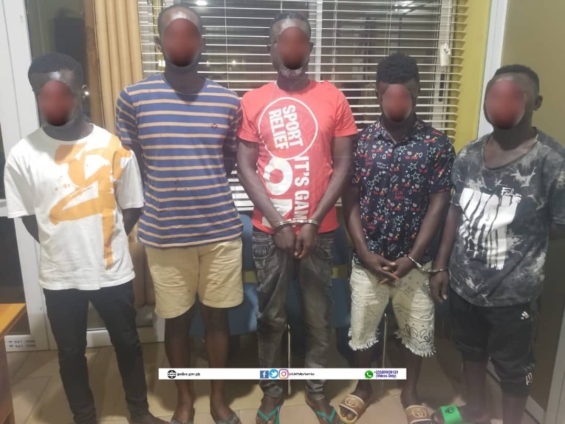 In a statement released on Wednesday, February 1, 2023, the suspects operate with guns, attack their victims and take possession of their cars, which they then sell to others.
"Police have arrested twelve people who are members of an organized crime syndicate involved in a series of carjacking, robbery and murder incidents in three regions of the country," it said.
The arrests were made in a sustained, intelligence-led operation by a special police team that conducted surveillance on the gang's activities in the Greater Accra, Ashanti and Eastern regions between July 2022 and January 2023.