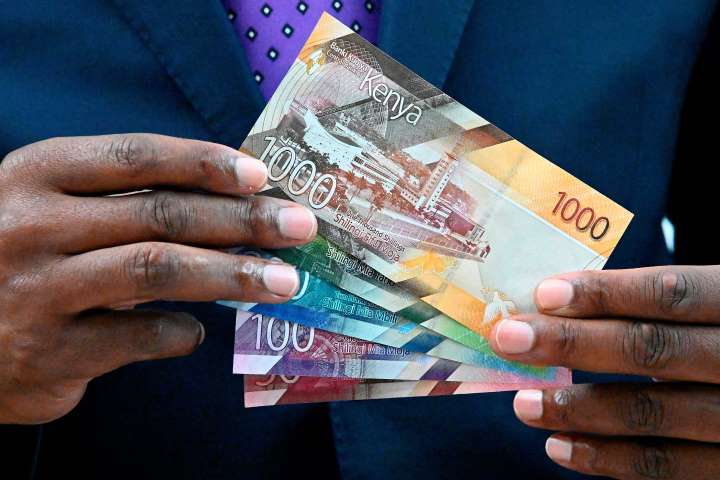 In October, the country's inflation rate reached 9.6%, the highest since May 2017. Since then, the inflation rate has slowly started to decline.
According to the Kenya Bureau of Statistics, the country's current inflation rate fell to 9.0% year-on-year in January from 9.1% a month earlier, marking the third straight month that Kenya's inflation has declined. However, the country's current inflation rate is still above the government's preferred band of 2.5%-7.5%.
Kenya's National Bureau of Statistics reported monthly inflation at 0.2% against 0.5% in December. Kenya's central bank kept its benchmark lending rate at 8.75% on Monday, claiming the effects of its previous rate hike in November were still being felt across the economy.
The Governor of the Central Bank of Kenya, Patrick Njoroge, noted 2 weeks ago that Kenya's economic development is expected to increase, but the government must ensure that the country's debt is sustainable. As reported Bloomberg.
East Africa's largest economy could expand by 6.2% in 2022, in contrast to a projected 5.6% growth, said Njoroge, who made the announcement at the 53rd World Economic Forum in Davos, Switzerland.
"We are getting respectable growth this year." Told Noro.
"Kenya, the world's largest exporter of black tea and a popular wildlife tourism destination, benefits from a diversified economy and limited exposure to global economic inputs," according to Njoroge. "We are local or regional in terms of trading partners." he added.
China has recently eased its Covid-19 restrictions and it will also help to resume routine foreign travel, which could be a plus for East Africa as it tries to revive its tourism sector, including Kenya, a hot spot for tourists.
These new developments led the National Treasury Cabinet Secretary, Njuguna Ndung'u, to advise citizens at the beginning of the year to brace themselves for the difficult times ahead. Read the story here.
He stated, "From everything we've analysed, 2023 doesn't look good; there are clear signs that it's going to be a tough year and that the global economy is a precedent in terms of where we're going."
However, a Bloomberg report revealed that the country's president, William Ruto, aims to triple annual tax revenue to 5 trillion shillings in five years to help Kenya reduce its fiscal deficit from a projected 5.8% of gross domestic product. The current term is 4.3% in the year starting July 1.
Additionally, the president promised to cut spending by $300 billion through June.