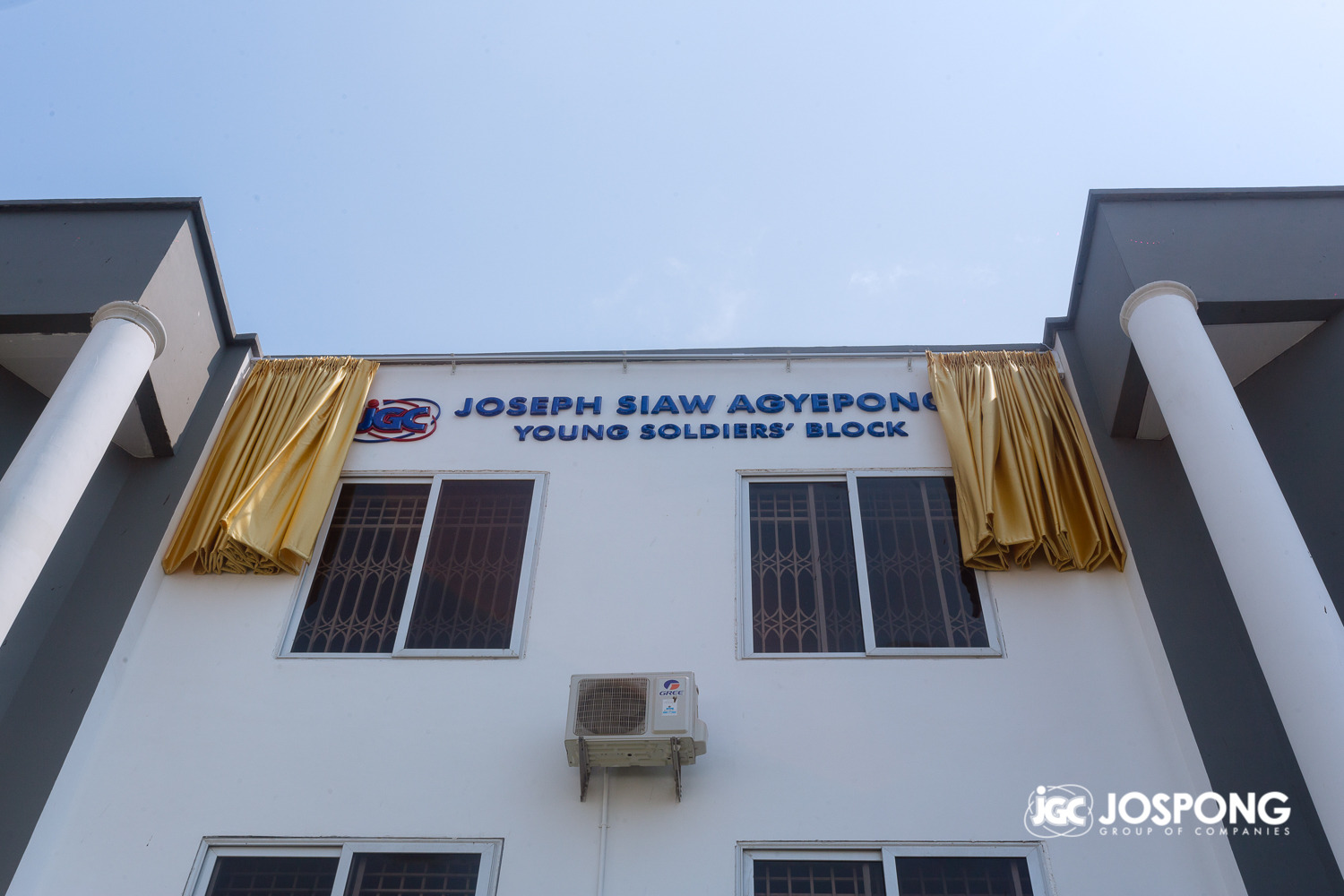 Inaugurating the facility on Wednesday, February 1, 2023, President Akufo-Addo reiterated his government's commitment to providing decent accommodation for the Ghana Armed Forces (GAF).
For that reason, Jospong Group of Companies Executive Chairman and Founder Dr.
According to the President, the project is part of Phase 1 and 2 of the Barracks Regeneration and Military Housing projects in 2020 and 2021 respectively, both of which aim to provide decent accommodation for the military.
Defense Minister Dominic Nitiwul said housing was one of the major challenges facing the GAF and therefore, appealed for assistance.
"Mr. President, since you assumed office, you have paid more attention to our housing problems. You started by cutting grass in May 2017 for the Barracks regeneration project which saw the construction of 112 units of 2 bedroom flats at Daulah Barracks and 6 Garrisons at Tamale. " he said.
"Further, you launched the Military Housing Scheme which saw a monumental increase to the housing stock' said Mr Dery.
Earlier, in a brief statement, the Executive Chairman of the JGC, Dr Joseph Siaw Agyepong, expressed his deep gratitude to the Military High Command for the opportunity to support a worthy cause.
He indicated that the group sees the gesture as an opportunity to contribute its quota through its Corporate Social Responsibility (CSR) to a major institution like the Ghana Army.
"The contribution of the military to Ghana's socio-economic development cannot be overemphasized and so can any institution concerned with their health and well-being. That is why any contribution that supports the smooth running of their flagship healthcare facility – the 37 Military Hospital is not overlooked by the Jospong Group of Companies.," he asserted.
In an effort to give back to society, JGC supports organizations that resonate with JGC's corporate mission as the company's corporate mission contributes to saving lives in society, he explained.
According to Dr Siaw Agyepong, his outfit has enjoyed good collaboration with the armed forces as their drivers and Ecozoil staff have benefited from the rich expertise from GAF's various outlets.
"This is really my personal admiration for the military for its mark of discipline, professionalism and excellence," he stressed.
"I am inspired by what I am witnessing here today and it has further strengthened the company's resolve to continue to contribute our widows' strength to the 37 Military Hospital in other areas of interest they wish to initiate," assured Dr Siaw Agyepong.