According to PURC the increase is a result of cedi depreciation, soaring inflation and power generation issues.
In a release issued by the Electricity Company of Ghana (ECG), electricity distributors have listed all unit consumption and expected costs in a "reconcer", which clearly explains how the tariff will be applied and billed.
"Please note that the percentage increase in tariff of individual customers depends on the classification and category of consumption of the customer. The Reckoner will be displayed in all our districts and customer service centers across the country to guide customers in their electricity purchases.."
"ECG, through this announcement, assures our customers and stakeholders of our commitment to ensure smooth implementation of the new tariff."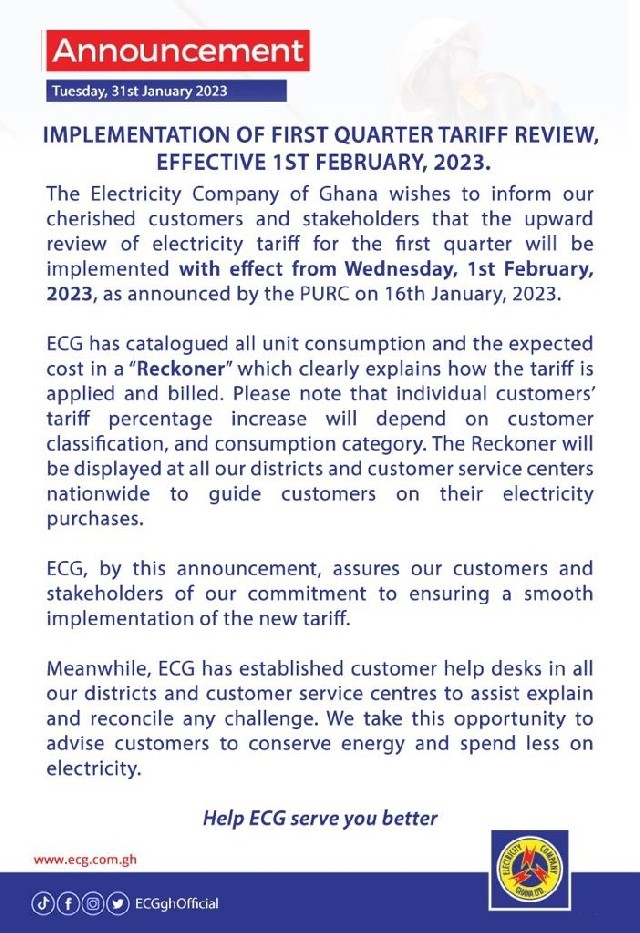 ECG is of the view that it has set up customer help centers in all districts and customer service centers to assist, explain and coordinate any challenge.