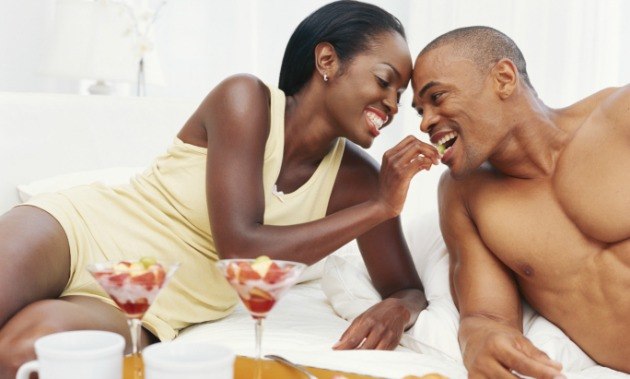 Most men want women who know how to treat a man right. Specifically, men like to be treated like babies (not literally), but men want 100% of the attention, care, and pampering that children get. He wants you to show genuine respect for his well-being. He wants you to be kind and compassionate.
Contrary to what some people believe, men are also emotional. So, it helps if you care about their feelings when you speak or act.
True, most men don't want you to buy expensive things or give them money. Kindness, love, care and compassion are enough for anyone.
If you can treat your man right or if you know how to treat a man right you hold the key to his heart. Here's how:
Treat him with love and care
Easier said than done. You've probably told your man you love him, but he needs to see you in action. Everything you do around him should reassure him of your love.
Be loving, caring, loyal and kind to him. Never give him reasons to doubt your love.
How should a woman behave with a man? Treat him with respect. Every man wants to be respected by a woman, and your man is no different. Even if he doesn't try as hard as you want, don't ignore him by belittling him.
Instead, brag about him and grease his elbows to make him put in more effort.
Men are not known to be as emotionally expressive as women. However, they can become more vulnerable when they feel safe around you. When he shows his weakness in front of you, hug him and tell him that everything will be fine.
Never use it against him.
Don't compare him with other men
Nothing breaks a man's heart more than comparison with other men. It is the height of mockery and disrespect for them. But you shouldn't rub it in your man's face. Men are not equal in responsibility for their loved ones.
Your man needs your help in his business or work and other activities. For example, if he has a conflict with another person, your first instinct is not to judge the case.
Instead, you should be supportive. Even if he is wrong, you should be diplomatic in presenting your opinion.
Trust helps build a stable and healthy relationship. Women who genuinely understand how to treat a man trust their man wholeheartedly. If you want your man to trust you, you should give him the same treatment.
Don't be alarmed when you see him with other women. She may be a colleague or a friend. Allow him to have his time and then you can joke about it.
When he doesn't pick up your call right away, understand that he might be busy or he might have forgotten. But never think that he is doing something shady.
Don't beg him for your attention
No one should seek attention from another. If you have to, the feeling is not mutual, and you will be wasting your time in that relationship. Your man deserves his best, and you should always try to be available whenever he seeks your presence.
If you can't, let him know in advance without being disrespectful.
Treat your man like royalty by taking him to a fancy restaurant or an exciting place. Make sure it's a surprise by letting him know.
For example, ask to get ready on Saturday as you both are going to visit a place together. This makes him excited and looks forward to the day.