Floradish Formula combines organic iron (III) polymaltose, vitamin C, vitamin B12 and other B-complexes based on fruit juices and yeast to play an important role in overall health and well-being. It can be taken as a dietary supplement and is more easily absorbed by the body than other forms of iron.
Iron is an essential mineral that plays a critical role in the production of hemoglobin, the protein in red blood cells that carries oxygen throughout the body. Iron is needed for the proper functioning of the immune system and the production of collagen, which is important for healthy skin, hair and nails.
Floradish formula is rich in various active ingredients to ensure overall general health. These active ingredients include:
Vitamin B12 is an important nutrient included in Flourish formula, it is essential for the formation of red blood cells and plays a role in the metabolism of every cell in the body.
Vitamin C is a powerful antioxidant, helps protect the body from free radicals and aids in iron absorption.
Floradish formula contains vitamin B2, which supports the body during the stress of everyday life.
This ingredient is essential for a healthy nervous system and supports energy metabolism in the body.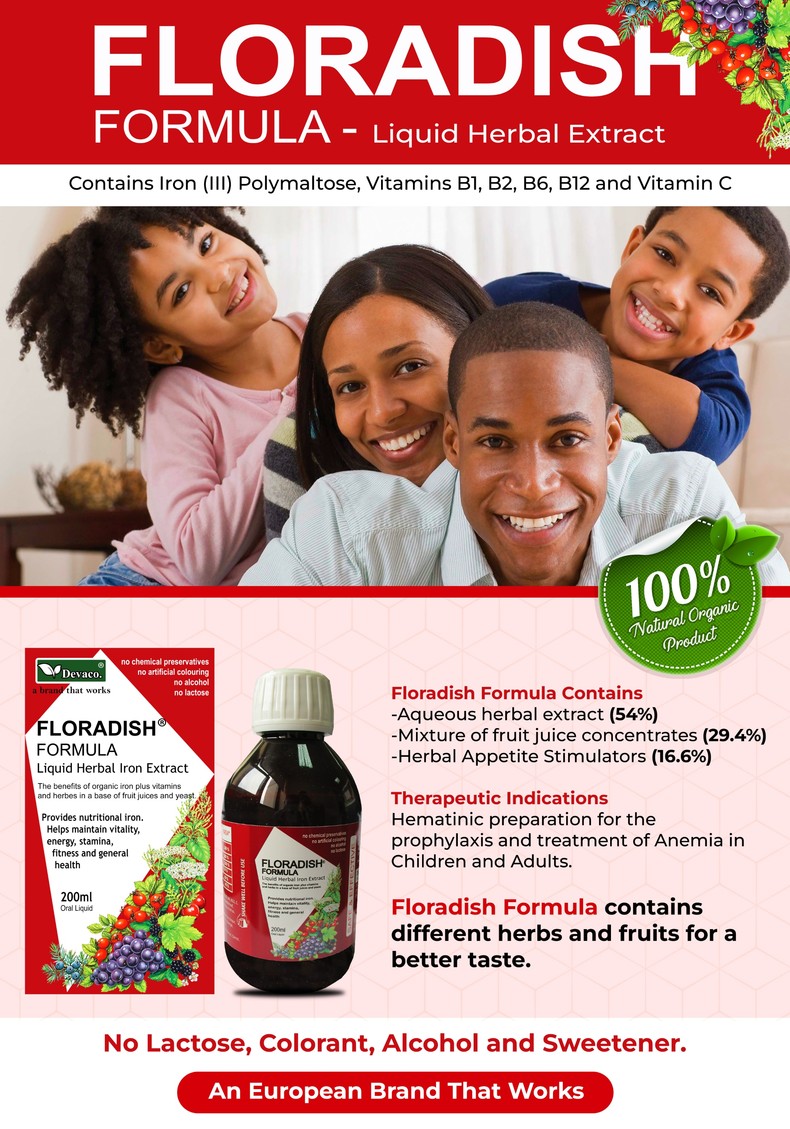 Approved by the FDA, the Floradish formula reduces tiredness and fatigue; Maintains vitality, energy, stamina, fitness and general health; and ensures proper functioning of the nervous system.
Unlike many iron supplements, Fluoradish Formula is a 100% organic product, meaning it contains no lactose, colors, alcohol or sweeteners. It is more suitable for vegetarians.
Floradish Formula should be taken 30 minutes before meals with the following recommendations
1. Children aged 2-4 years should take 5ml of Floradish Formula once a day.
2. Children aged 4-12 years should take 10 ml once a day
3. Adults and children above 12 years should take 10 ml twice a day.
Unicom Chemist is dedicated to providing its customers with high quality, effective dietary supplements and Floradish is no exception. With a unique blend of natural ingredients, Floradish Formula is an excellent choice for anyone looking to eliminate fatigue and improve overall health.
For more information on Floradish Formula and other products offered by Unicom Chemist, visit www.unicomchemist.com. You can contact Unicom Chemist through their social media handles; facebook, TwitterAnd Instagram.
#FeaturedBy: Unicom Chemist