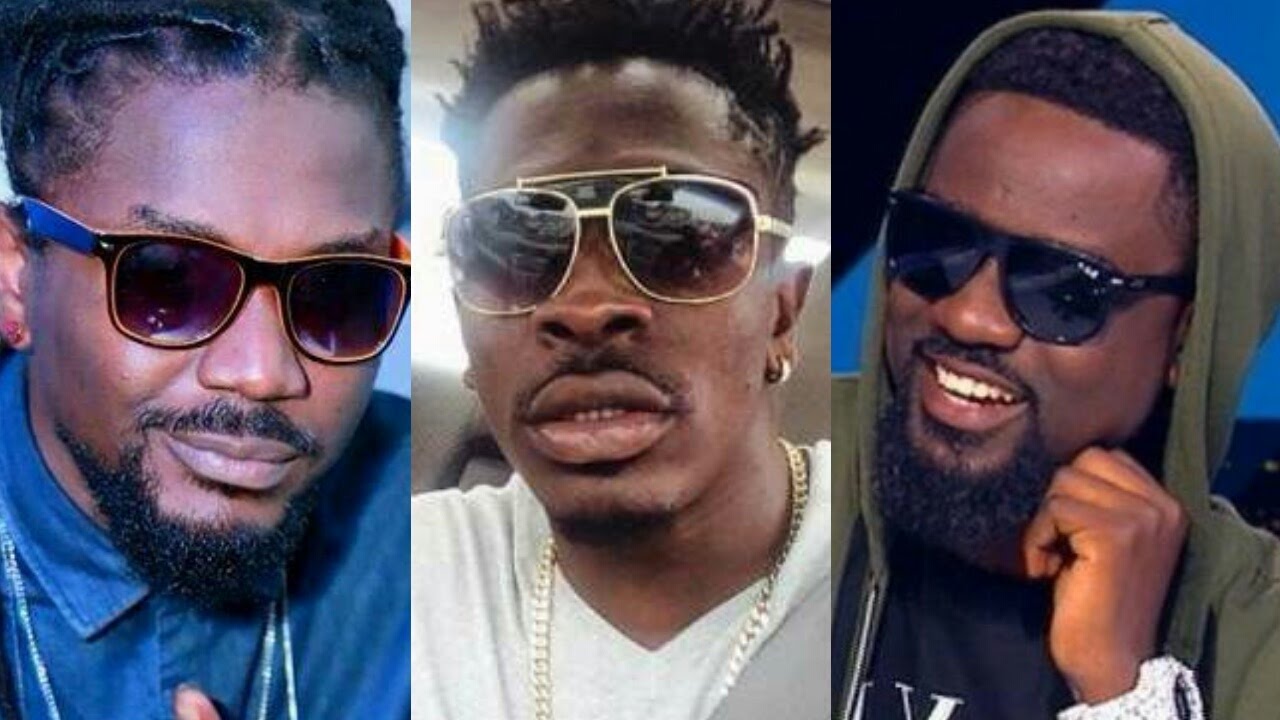 According to Samini, Sarkodie refused to reply to his messages after earlier chats about the feature.
He revealed that after sending him songs, Sarkodie stopped replying to his messages. Samini said he was being disrespectful.
Sarkodie responded to the Hitz FM interview comment on Tuesday, saying Samini's words must have come from a "certain place" for which he needed more details.
"He feels that way, I have no control over that. I feel sorry for how he feels, not because I agree with everything he's saying, but because of how he feels. Sarkodie pointed out
However Shatta Wale is one of the few Ghanaians who think Sarkodie could have reacted better than he did.
According to Shatta, Samini was Sarkodie's 'father' who paved the way for him and added that it will always be like that so Sark should not forget that and give him due respect.
Speaking on a Facebook live session on Saturday, January 28, Shatta Wale was not happy with how Sarkodie is ignoring artistes who supported him in the past.
"How can Samini and Sarkodie fight? Samini and Sarkodie shouldn't fight but ask yourself why? Sarkodie seems to have forgotten Samini right now.
"Hey Sarkodie, Samini is your father, forever. Nonsense!" He said.
Shatta added that he was upset about the turn of events on Hitz FM when Sarkodie called Samini on the phone during Sarkodie's interview with Andy Dosti.
He noted that Sarkodie should have paid Samini respect by covering up to listen to him speak instead of justifying his actions.
Shatta added: "He (Samini) is talking to you on the radio as your father… Do you see what fame you can create? You play with everything… You should shut up when Samini talks on the radio. And listen because he is on that crossroads journey, he (Samini) to some of us. A clear path to enjoyment should not be taken lightly. It's so absurd and stupid. It's not your fault but the fault of those 12 people in the music industry."
Former dancehall musician, Samini called his colleague Sarkodie 'ungrateful', 'disrespectful and fake' after a Twitter user asked Samini if ​​there is a chance to hit the studio with Sarkodie again.
According to Samini, he has no intention of working on a song with rapper Sarkodie after being disrespected by his colleague.