The winner of the 2022 CHAN used to get $1.2 million but will now get $2 million, while the runner-up will get $800,000.
The third- and fourth-place teams will receive $500,000 each, with the quarter-finalists also receiving $400,000.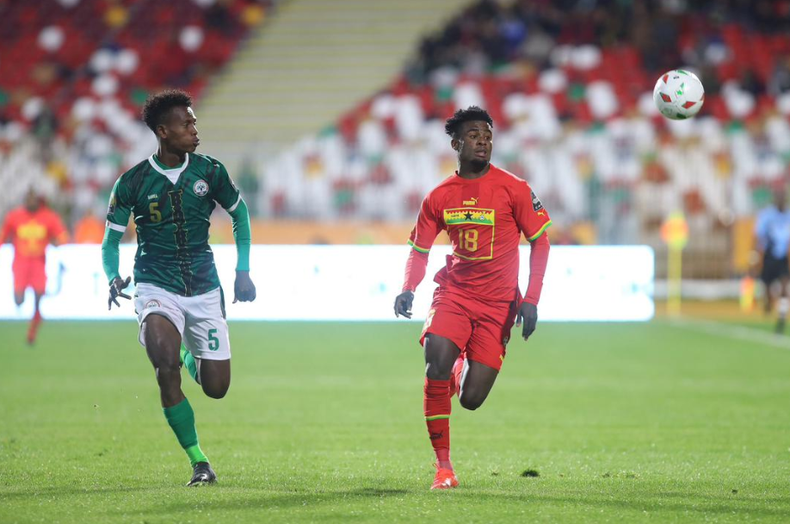 The Black Galaxies will play against Niger in the quarter-finals of the competition on Saturday.
Read CAF's full statement on prize money below:
The Confederation African de Football (CAF) has announced a 60% increase in prize money for the winners of the ongoing Total Energies African Nations Championship (CHAN) Algeria 2022.
The decision, confirmed by CAF President Dr Patrice Motsepe, is in line with CAF's strategy to increase the commercial value of African competitions.
The winner of this year's trophy will receive $2 million, compared to the US$1,250,000 the previous champion received two years ago.
The total prize money earmarked for the tournament has been increased to US$7,900,000 from US$5,450,000 paid to all participating countries in the previous edition of the tournament two years ago.
The runners-up will receive US$800,000 and the third and fourth-placed teams will receive $500,000 each.
The four teams that fail to advance beyond the quarter-finalists will receive $400,000 each, and the two countries that finish second in the three-team group will each earn $300,000, the same amount as the countries that finish third in the four-team group.
The bottom-placed teams in all groups earn $200,000 each.