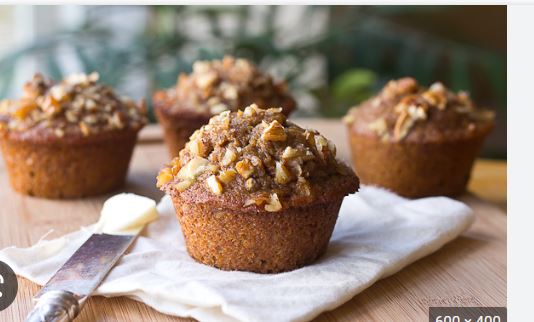 2 cups (240 grams) all-purpose flour
1/2 cup (100 grams) firmly packed light or dark brown sugar
1 teaspoon ground cinnamon
1/4 teaspoon ground nutmeg
6 tablespoons (85 g) unsalted butter, melted and slightly cooled
Preheat oven to 400°F. Line 12 standard muffin cups with paper liners. (Or grease the cups if you don't want to use liners.)
In a large mixing bowl, whisk together the flour, brown sugar, baking powder, baking soda, salt, ginger, cinnamon, and nutmeg. Make a well in the center.
Place the eggs in a separate bowl and beat lightly. Add the butter, molasses and milk and stir to combine.
Pour the butter mixture into a well in the flour mixture. Stir until just combined.
Divide the batter between the prepared muffin cups, using about 3 tablespoons of batter to fill each cup 3/4 full. If you like, sprinkle the top of each muffin with a heavy pinch of coarse sugar.
Bake for 12 to 15 minutes, or until a pick inserted in the center comes out clean.
Cool the muffins in the pan on a wire rack for 10 minutes. Then transfer the muffins directly from the pan to a wire rack to cool completely.
Serve with any drink or juice.