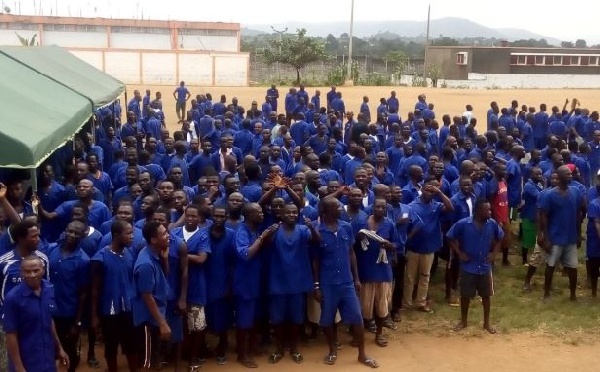 He is reported to have said that overcrowding in various prisons can be traced to the incarceration of young people for minor offences.
"Some youths are serving various prison sentences in prison facilities in the area for not being able to settle court fines of less than GHC250, creating congestion in some facilities" A news website cites him.
ASP Richard Bukari disclosed that the Kumasi Central Prison, which was originally built to accommodate 450 inmates, now has over 3,000 inmates, a situation he says is not good for the service and poses a health risk to the inmates.
He has appealed to philanthropists, human rights lawyers and other well-intentioned organizations to help some inmates regain their freedom and reduce prison overcrowding.
"I appeal to individuals and organizations to help the Prison Service by paying the fines of these prisoners, allowing them to have space for those serving long prison terms." ASP-Richard Bucari
Overcrowding in Ghana's prisons is an age-old situation that successive governments have not done enough to address.
The Church of Pentecost, as part of its contribution to society, has built some ultramodern prison facilities in some parts of the country in an effort to help reduce overcrowding in rehabilitation facilities, some of which are still under construction.
Apart from that, some human rights advocacy groups and philanthropists are doing their part to release some prisoners who should not be jailed due to the less severe nature of their crimes.
There have been calls for the country's justice system to implement measures to ensure that minors are given non-custodial sentences and that only serious offenders are jailed.