"Anything that has a name, it exists. We all go together like colts and they tell us 'take this and shower, do this.' Gan told Don Kwaku Yeboah in a YouTube interview.
"And if you don't do that and the team loses, they say you're the reason for the loss. With Cedar, we did that once or twice. We played Liberty, we were beaten 4-0, but juju is in football.
"I remember another Colts game, a guy told us to do something for two goals. Sometimes with a lock they would tell you if you score one.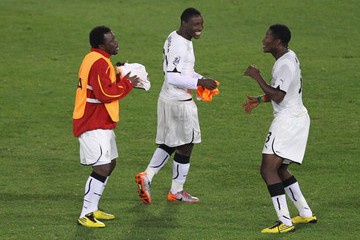 He added: "You can get an empty net and shoot wide when a goal goes in, it's (juju). When someone scores a goal people usually say it's a Mallam goal, they know it's (juju).
"We all have what we believe. Someone passes through Mallam, closed by the church. There are a lot of players who do those things if they tell the truth.
"Someone won't tell you their secret but if you pay close attention you will see that something is going on. That person will not tell you that something is going on but if you pay attention you will see certain things.
Meanwhile, Gan revealed that coach Kwasi Appiah has apologized after removing him from the Black Stars captaincy.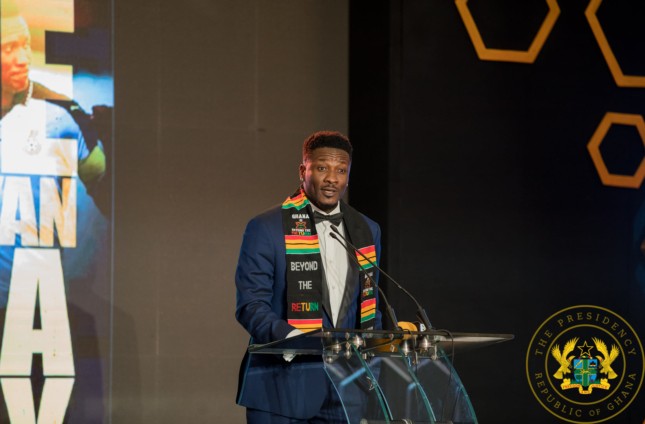 Gan served as Ghana's captain for nearly five years but saw the armband stripped from him just weeks before the 2019 Africa Cup of Nations (AFCON).
Appiah, who was the national team coach at the time, made the veteran striker the regular skipper while selecting Andrey Ayew as his new captain.
The decision did not cheer Gan, who announced his retirement from the national team, but made a U-turn following the intervention of President Akufo-Addo.